The First Debate – Illustrated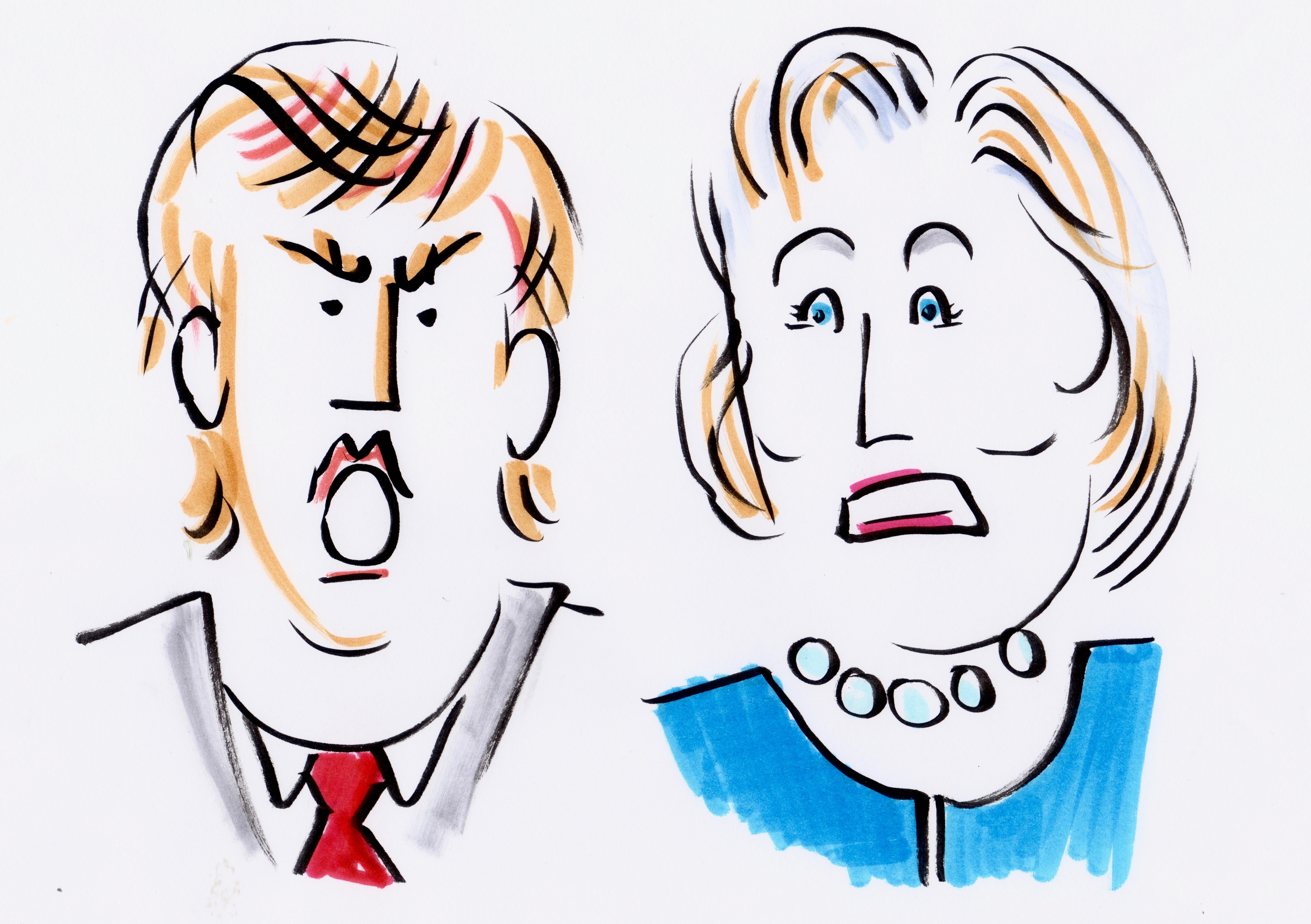 Just like 100 million of you, we were glued to the TV last night for the
first Presidential Debate. Here's what we saw.
Trump thinks that refusing to pay federal
income tax is what makes him smart.

For him, hoping for a massive economic crisis like 2009 so you
can buy foreclosed real estate "is called business".
We have to agree with Hillary, that Trump lives in his own reality…
 …in which this seems to be the appropriate response to almost anything:
…and it's a bad thing to be prepared for a debate, or the presidency.
We're proud of Hillary standing up against the orange tornado.
But who do we think was the winner? Probably Bernie.
View all of our tweets from the debate here.
---
---